How to take good astrophotography photos:
Wander outside at night and take a photo with your camera.

This is a 30second exposure with my regular camera resting on a kitchen towel at the back door of the holiday home.

Sure, you can spend lots on filters and cameras and tracking mounts, and stack images and use noise reduciton in software etc. etc. But you really can't beat a really dark sky.

And don't believe that it's all about cold dark winter nights either! This was at the end of july and the temperature outside was about 15 degrees!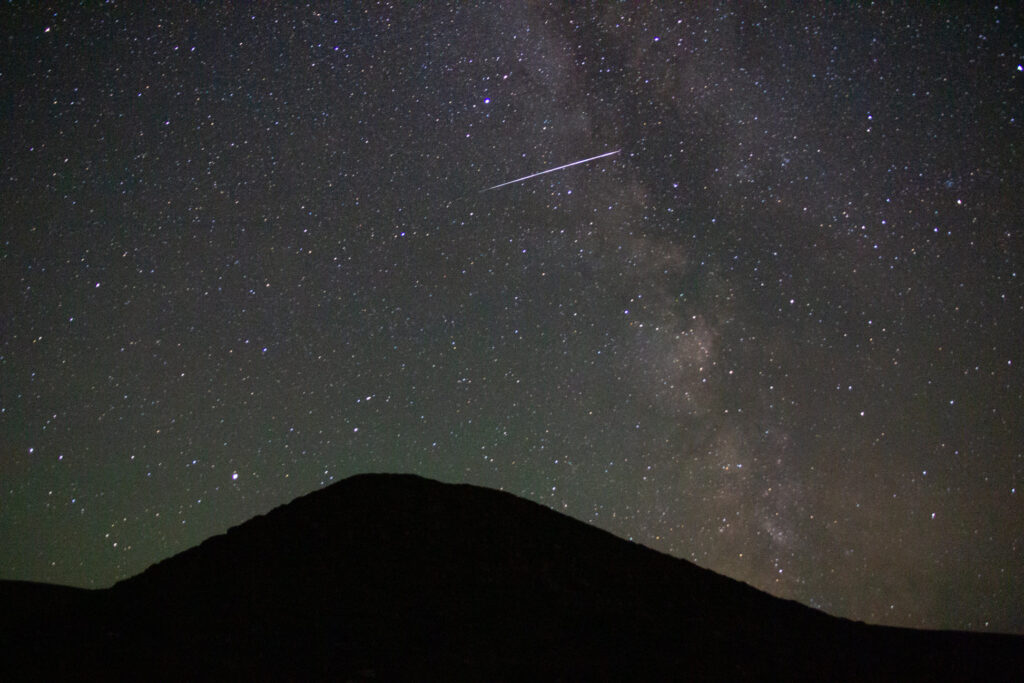 (Fortuitous satellite btw, not a meteor!)