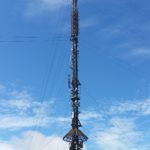 Kippure is one of the more popular SOTA summits in Wicklow. Probably because it has a nice road going up to it! The gate at the main road is usually closed – access is only for crews working on the transmitters, but there is parking for a few cars at the gate. This being on one of the main roads from Dublin you should not leave valuables in your car – I'd even suggest removing the boot cover and leaving the glove box open as there have been a spate of car break in's this summer in the hills.

It's a gentle enough walk up the 3.5km road with about 220m of height gain. This is a popular walk and cycle route so pay attention to any cyclists coming downhill – the road is maintained as an access road not a motorway so cyclists making evasive manoeuvres will end up in the bog! For those into geocaching there are a set of caches along this road.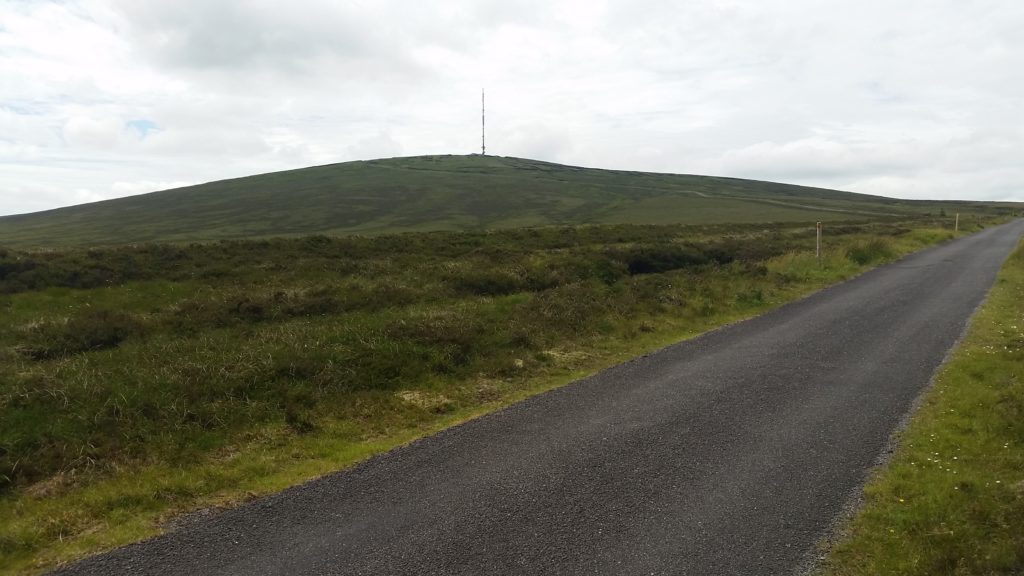 At the summit is the Kippure Transmitter. With lots of antennas of various sorts and a light array on top that makes the place look like Mordor at night and is visible many many miles away. There are plenty of old antenna support supports – the concrete things that the supports link into to give you shelter from any bad weather. The day I went was mostly sunny but occasionally the summit was shrouded in mist. I picked a spot near some granite rocks on the north east of the summit, as far as I could reasonably get from the transmitter and still in good concience say that I was on the summit and got out the tea and listened to the IRTS news.
The news made no mention of the VHF field day that was on that weekend, and of those that listened to the news very few stayed on air to answer my CQ's. Granted, there was a bit of a net going on on 145.550 after the news but I thought counting QSO's on a net for a contest might be against the spirit of things!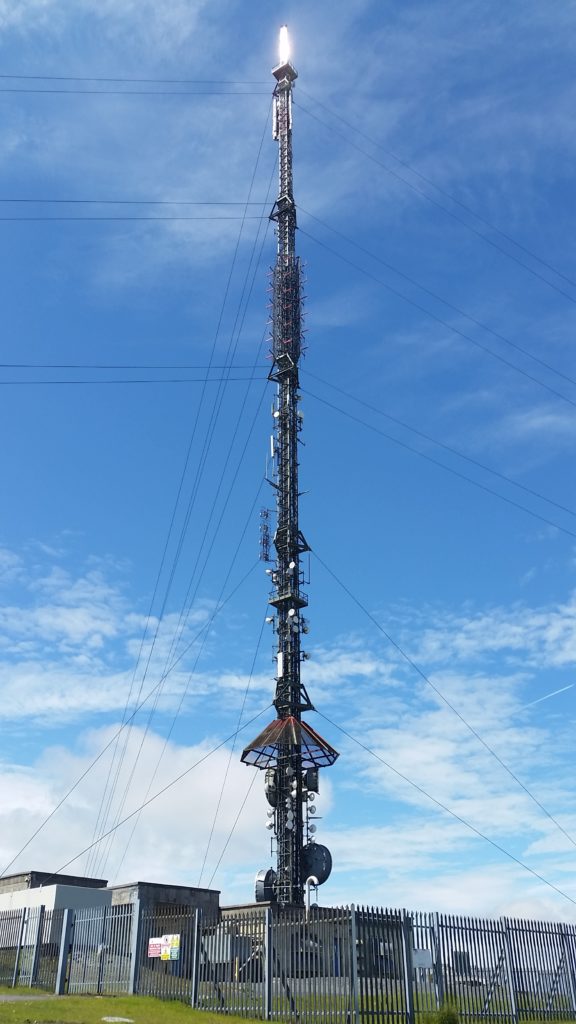 I managed 9 contacts in an hour with only 3 over the Irish Sea. Signals from the UK were had QSB of 4 points so you could get sporadic bits of another station but not enough for a QSO. I heard no traffic on SSB. With my battery alarm disconnected as it was beeping too much I finally made my 10th contact with EI6FR at almost 2pm local time. Why did I want 10? Well the IRTS rules changed last year so that for entries in 2m contest sections a minimum of 10 qso's is necessary for the award. Now I'm not too pushed about getting an award or not – but being just one qso short I had to stay until I could get it!