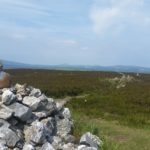 Last Monday I had a meting at the Wicklow Mountains National Park office, and with Trooperstown so close I thought it would be a shame not to go up and do an activation. It's a 4point summit, EI/IE-035.
Coillte provide a car park just before the bridge over the Inchavore River (T 160 970), but if you are feeling lazy you can drive up the forest road and park where the trail up Trooperstown starts (T 164 962). I found the forest road fine in my wifes Ford Fiesta, there is parking for a couple of small cars at the trailhead.
The trail is initial level but then swings right straight up to the summit. Followed by about a 150M climb in just under 1km. It levels off at the summit where there is a cairn and a comfortable bit of grass to operate from. From the trail it's clear that this route does get a lot of use, including by people on horseback, but I saw no-one on my hour or so at the summit.
As with most of the Wicklow Mountains you have a clear view to the East and so it's possible to activate using VHF. I only used 2m (FM 5W FT817) and had a total of 7 QSO's , 6 into Wales and 1 EI, including a couple of regular chasers.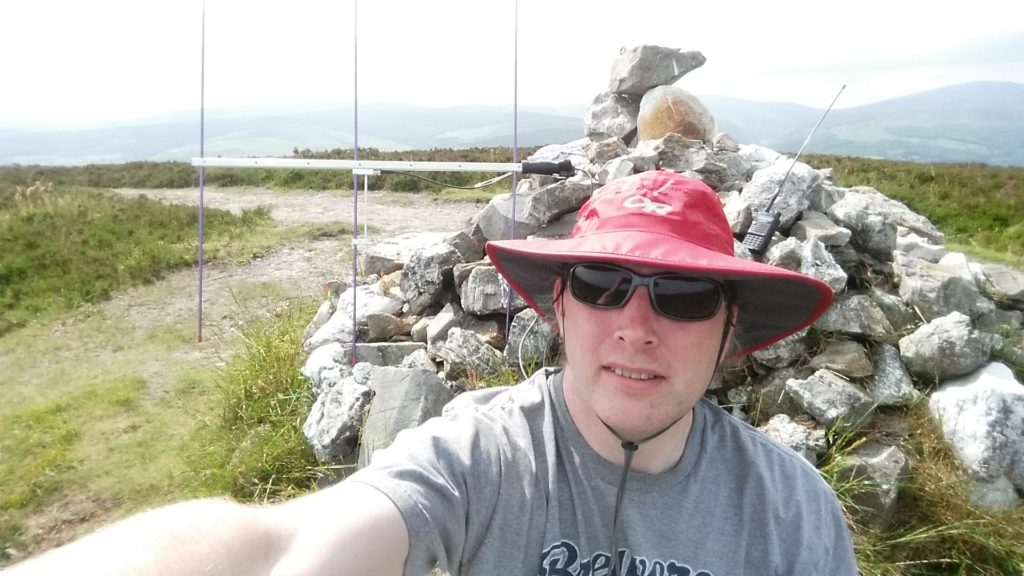 Summit Selfie with the arrow antenna in the background!
It's been years since I was up here. The last time was probably with the scouts when we used to stay or camp at an old farmhouse, now a ruin, at Balllug on the opposite side of the Hill. Looking at google earth the ruin is still there but the Forest around it was felled sometime between 2006 and 2009.
[amazon_link asins='B06Y1MX3CG,1899815309,B016CIB51G' template='ProductCarousel' store='cademuirnet-21′ marketplace='UK' link_id='7e408389-5937-11e7-a8b2-131f12e0b1aa']