In between rain showers I've managed to almost get the building work completed on the observatory. Building the support for the roof and rails was easy enough though the beams were very slightly warped; this doesn't matter too much as it can be corrected by placing the rails in the correct line.
The roof was trickier than I thought. I hadn't tried to build a roof before and it's quite easy to get things out of alignment and not straight. It's not perfect but more than good enough for my requirements.
Here's how it looked before I finished putting the felt on the roof.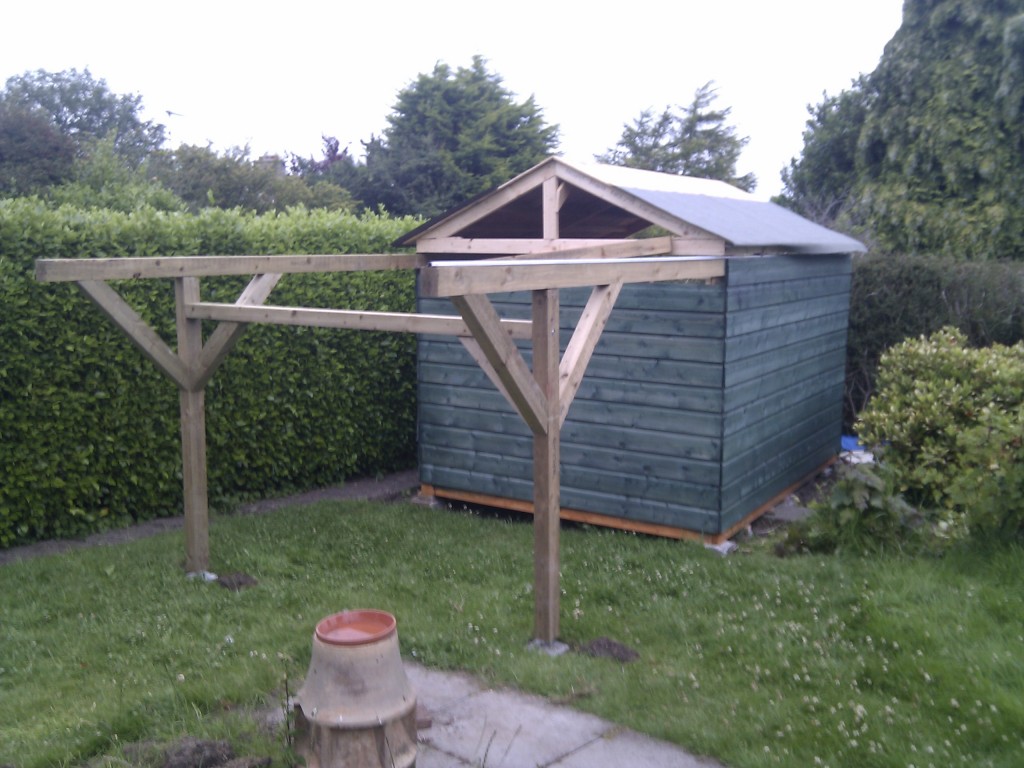 One issue where a lack of understanding of structural engineering has hit me was with the placement of the two castors on the roof. I thought placing them quarter of the way from the ends would be ok – trying to allow the weight of the roof to rest evenly on them. However the beam still flexed a little and the ends are just touching the rail: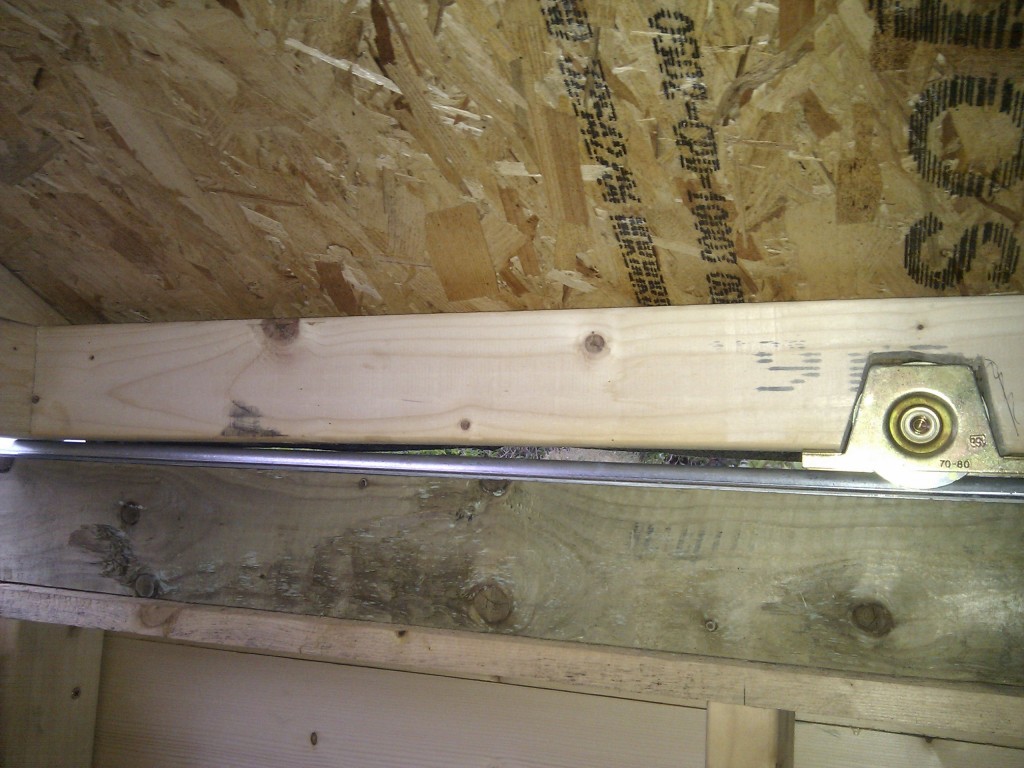 Placing at that distance might have worked if cutting the beam for the castor's had not weakened the beam. I might be able to give it some more support by putting another 2×4 on the outside of the beam. It's not too much of a problem so far, the roof moves easily enough with one hand, and even if it does become more of a problem I can add a couple more castors and redistribute the load. I'm very grateful to Dave Grennan for talking me into investing in decent castors and rails; using a cheaper approach would have just led to frustration later on.
So just a few finishing touches needed and the shed itself is done. Then digging out the rest of the base of the mount and building a desk etc. One thing I'm going to need to monitor is the temperature and humidity in the shed – the nature of the roll off roof means there is plenty of ventilation, but some vents in the roof may still be needed.
On to Part 5!