Only a few showers this weekend, which makes it probably the sunniest of the whole summer! So I managed to get two decent afternoons work done.
Firstly get the 2×4 frame up. This was constructed in 4 peices and then put together on the floor base.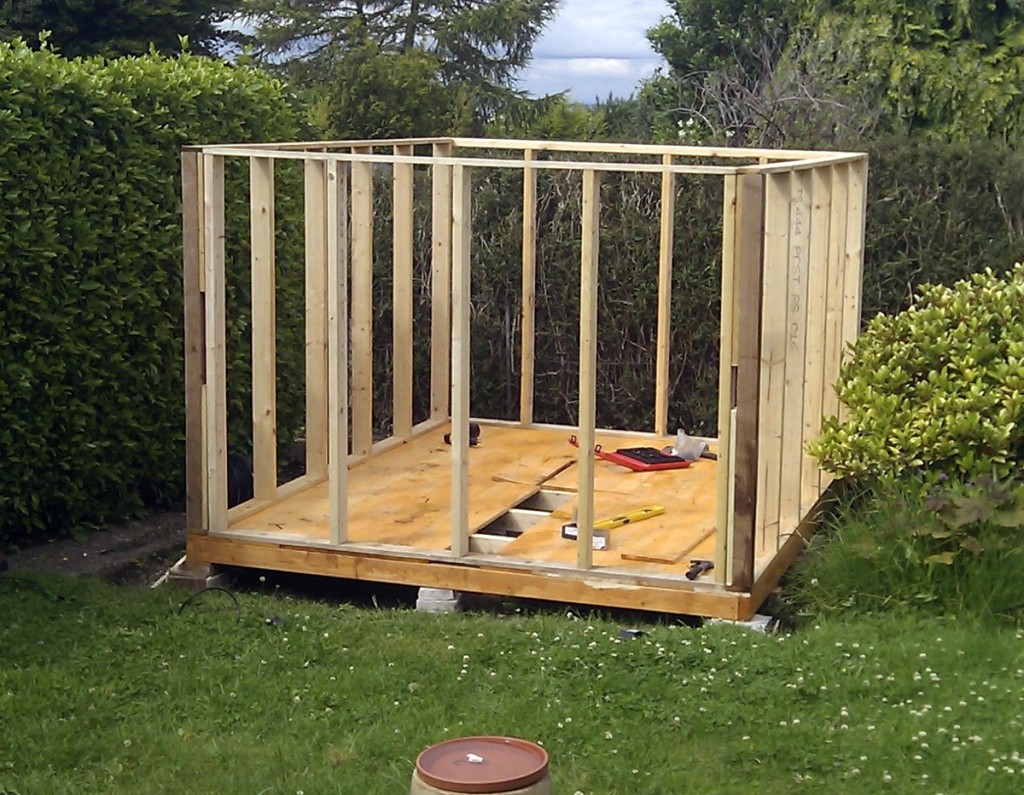 Next to put the weather sheeting on. I'd ordered this treated but that was out of stock so plain shiplap had to suffice.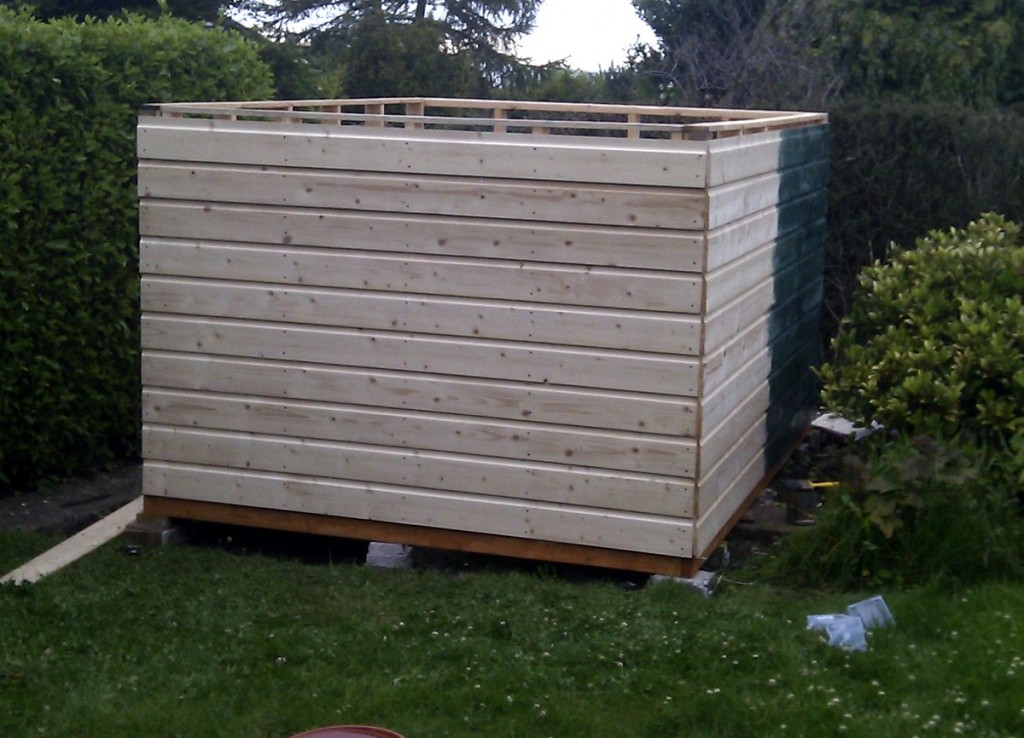 As you can just see on the above I'd started to pain on the wood preservative. Given the expectation of rain daily, I didn't want to leave it unprotected.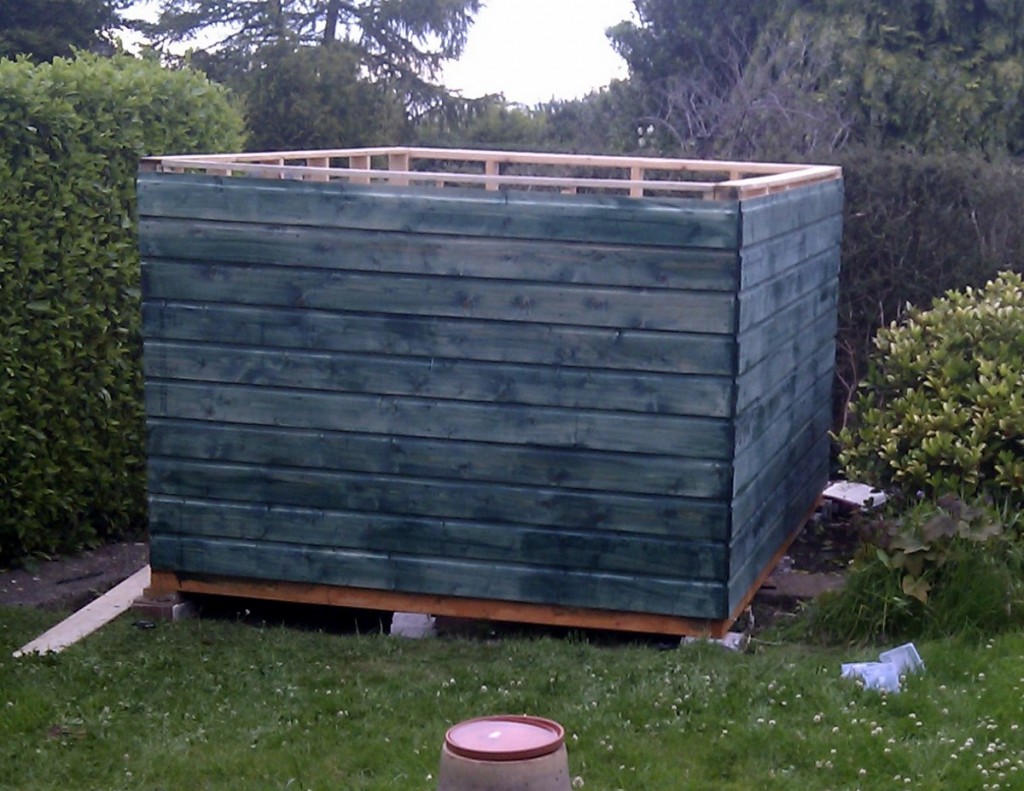 With that done it was time to work on the roof structure. The beginning of that was to be two 20ft 4×4 beams. Unfortunately all I could get were 16ft 4×3's. So thats what I made do with; secured with some strong coach nuts.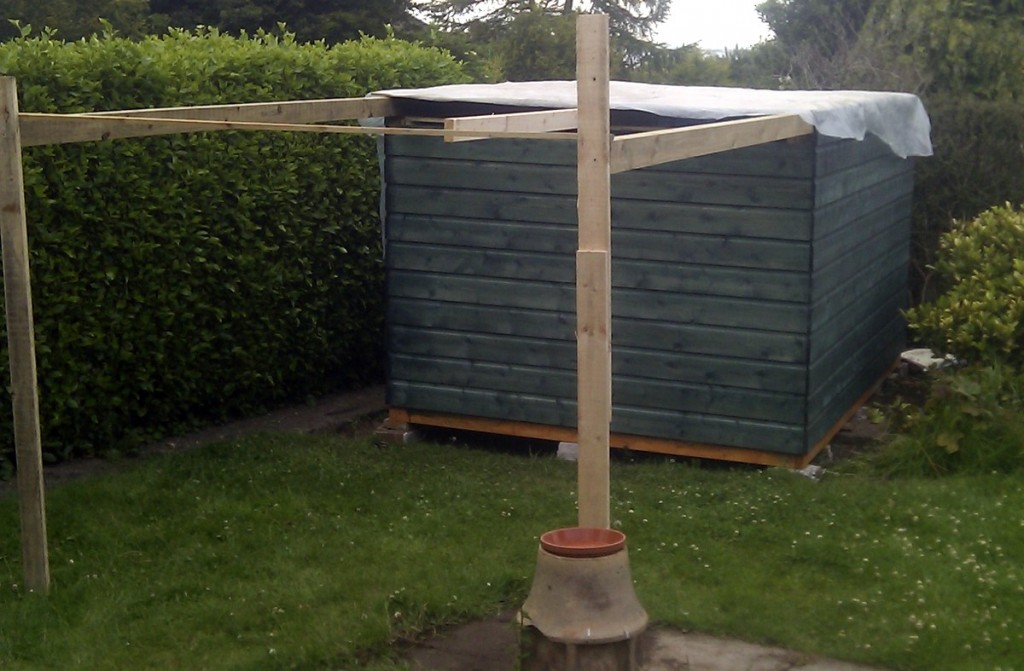 Next I've to get the metal rails, build the support for the roof, and build the roof! On to Part 4!