'Summits on the Air' is a great way to operate an amateur radio station in a portable environment. In Ireland there are plenty of summits, of varying difficulty, to choose from. And you will nearly always manage to make contacts, especially if you can spot yourself on the sotawatch cluster, as people around the world really want to work you.
However, setting up a station, particularly for High Frequency, get's you noticed. It can involve having a mast about 7m high and 20m of an inverted V dipole hanging from it! This invites attention from hillwalkers – especially if you fly a SOTA flag from the mast!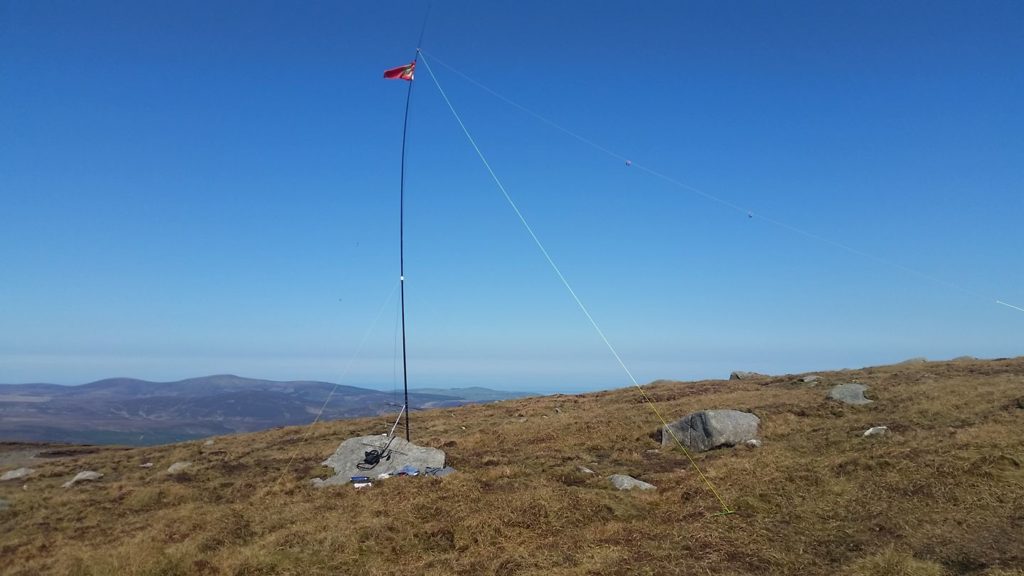 I've produced this leaflet to give out to such curious members of the public who come over for a chat. It's mainly for Ireland but can easily be adapted for other counties and covers the basics of Summits On The Air.