I have about 200 MiniDV tapes in my attic that I've been looking after since the Shamrock Rovers F.C. cameraman, Mícheal O'Brolochaín, passed away a couple of years ago. Recently, with the permission of his son, and the support of the Heritage Trust, I've started creating an archive of this material.
MiniDV tapes themselves are a reasonable archive format, provided they are well looked after. However years of managing a computer lab in Sun Microsystems has taught me the value in not having a single source for data. So I'm importing all the tapes to a hard drive and burning them to DVD so that if people want to get a copy of a game from the Heritage Trust they can. The DVD's I've gone for are JVC Taiyo-Uden, this seems to be the best archive format generally available, and claims to be suitable for 100 years storage. 100 years should be plenty – I don't need a 'permanent' archive, just something that will be good enough so that when someone come back to this is 20-25 years they will have access to the data to transfer it to the latest disk/storage technology available then.
It's a slow process. Importing the tapes happens in realtime, then processing the footage and making the DVD's. It'll take a long time, probably a year or more, but it's worth doing.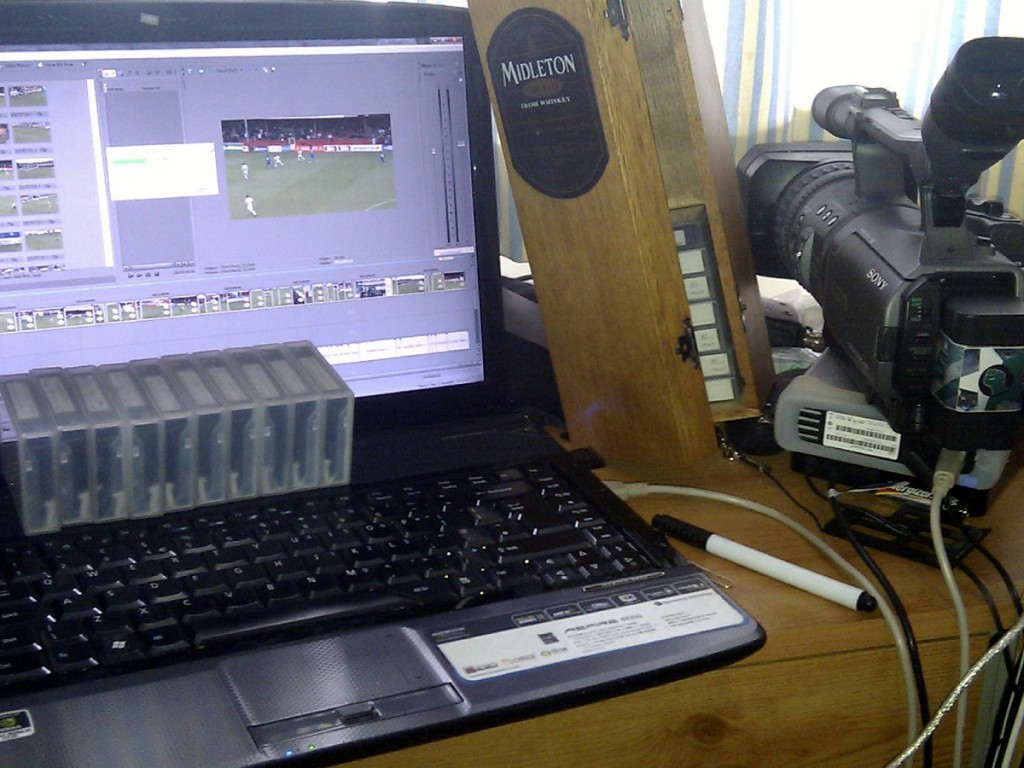 And yes the MiniDV tapes are stored in empty Middleton Whiskey boxes!